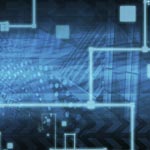 Scientists developed a computational method that could help identify various subtypes of complex diseases. Credit: Stock image
Complex diseases such as diabetes, cancer and asthma are caused by the intricate interplay of genetic, environmental and lifestyle factors that vary among affected individuals. As a result, the same medications may not work for every patient. Now, scientists have shown that a computational method capable of analyzing more than 100 clinical variables for a large group of people can identify various subtypes of asthma, which could ultimately lead to more targeted and personalized treatments. The research team, led by Wei Wu

of Carnegie Mellon University and Sally Wenzel of the University of Pittsburgh, used a computational approach developed by Wu to identify several patient clusters consistent with known subtypes of asthma, as well as a possible new subtype of severe asthma that does not respond well to conventional drug treatment. If supported by further studies, the researchers' proposed approach could help improve the understanding, diagnosis and treatment not just of asthma but of other complex diseases.
This work also was funded by NIH's National Heart, Lung, and Blood Institute.
Learn more:
Carnegie Mellon University News Release

Share...