A college degree was far from the minds of Joshua and Caleb Marceau growing up on a small farm on the Flathead Indian Reservation in rural northwestern Montana. Their world centered on powwows, tending cattle and chicken, fishing in streams, and working the 20-acre ranch their parents own. Despite their innate love of learning and science, the idea of applying to and paying for college seemed out of reach. Then, opportunities provided through NIGMS, mentors, and scholarships led them from a local tribal college to advanced degrees in biomedical science. Today, both Joshua and Caleb are Ph.D.-level scientists working to improve public health through the study of viruses.
Joshua Discovers Unexpected Opportunities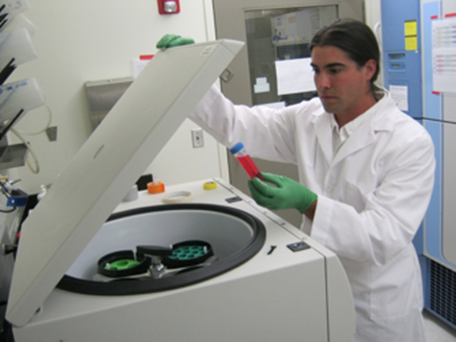 Joshua Marceau at Salish Kootenai College, where he gained research experience as an undergraduate. Credit: Joshua Marceau.
As the oldest of four brothers, Joshua was the trailblazer in the family. But like most trailblazers, his path to a scientific career wasn't always smooth. He attended a reservation school until sixth grade, then was homeschooled. He earned his GED through the local tribal community college, Salish Kootenai College (SKC) in Pablo, so he could begin to take college-level chemistry.
Continue reading

"On the RISE: Joshua and Caleb Marceau Use NIGMS Grant to Jump-Start Their Research Careers"