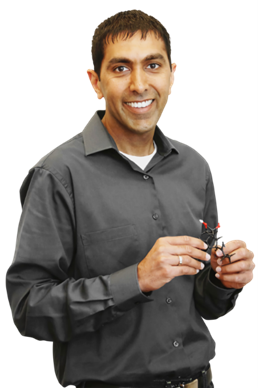 "An important part of being in science is being in a community," says Neil Garg, Ph.D., Distinguished Professor and chair of the department of chemistry and biochemistry at the University of California Los Angeles (UCLA). That philosophy has led him to prioritize mentorship, diversity, and inclusion—while maintaining research excellence—as well as re-envisioning what it means to educate students and the public.
Falling in Love With Chemistry
Science was always a part of Dr. Garg's childhood. He participated in science fairs as a kid but says he did it for the community and not necessarily for the love of science. "When I look back on those projects, they were always with friends—never by myself," he says. His parents were both scientists and strongly encouraged him to go into medicine, and although he became a premed major at New York University (NYU), he ultimately chose a different path.
Continue reading

"Innovating Education, Outreach, and Mentorship With Organic Chemist Neil Garg"