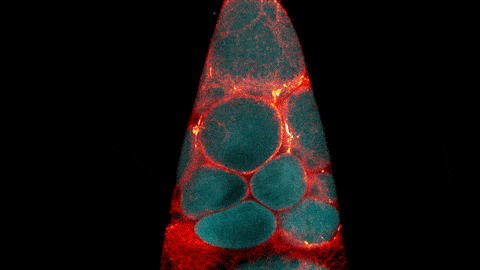 What looks like a bubbling lava lamp is actually part of an egg cell's maturation process. In many animals, the egg cell develops alongside sister cells. These sister cells are called nurse cells in the fruit fly (Drosophila melanogaster), and their job is to "nurse" an immature egg cell, or oocyte. Toward the end of oocyte development, the nurse cells transfer all their contents into the oocyte in a process called nurse cell dumping. This video captures this transfer, showing significant shape changes on the part of the nurse cells (blue), which are powered by wavelike activity of the protein myosin (red).
Researchers created the video using a confocal laser scanning microscope. Learn about this type of microscope and other scientific imaging tools by stepping into our virtual imaging lab, and check out more basic science videos and photos in the NIGMS Image and Video Gallery.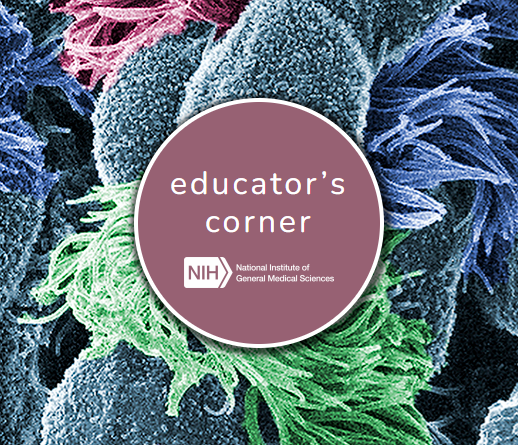 This post is a great supplement to Pathways: The Imaging Issue.
The video was taken using a confocal laser scanning microscopy (sometimes shortened to just "confocal microscopy"), one of the techniques mentioned in the Pathways timeline (1970s).
Learn more in our Educator's Corner.
Share...