Have you ever wondered what creates striking images of cells and other tiny structures? Most often, the answer is microscopes. Many of us have encountered basic light microscopes in science classes, but those are just one of many types that scientists use. Check out the slideshow to see images researchers have captured using different kinds of microscopes. For even more images of the microscopic world, visit the NIGMS Image and Video Gallery.
Visualizing Structures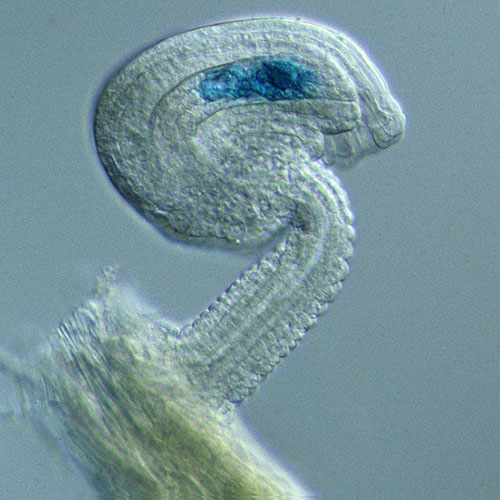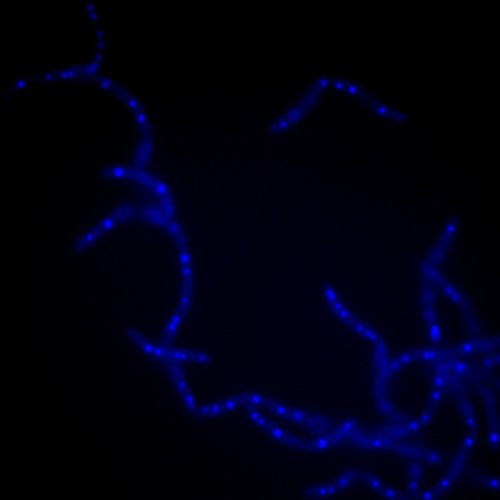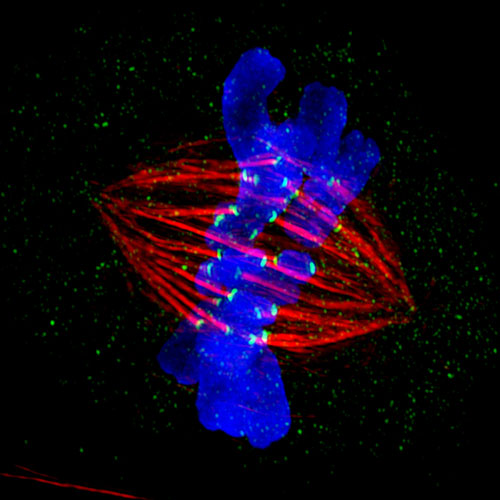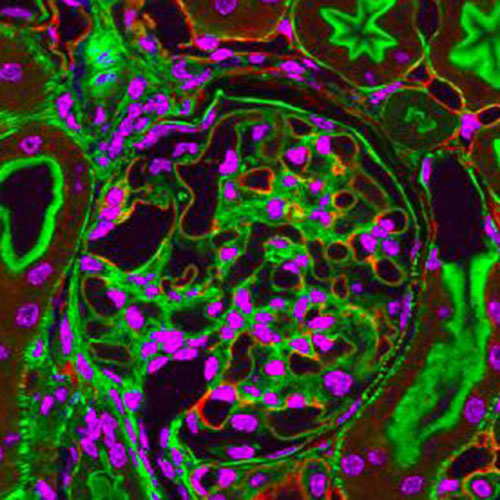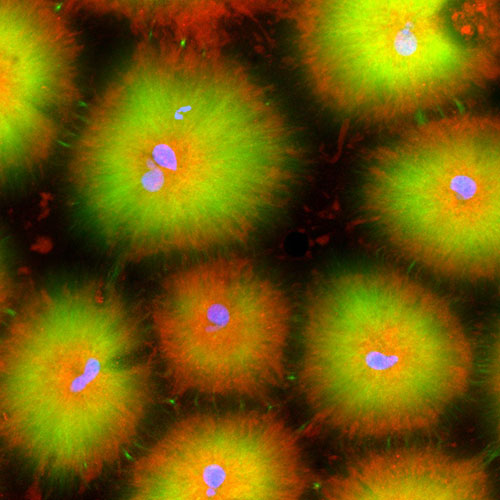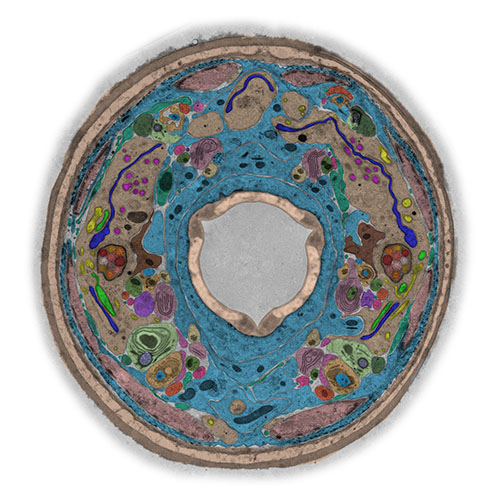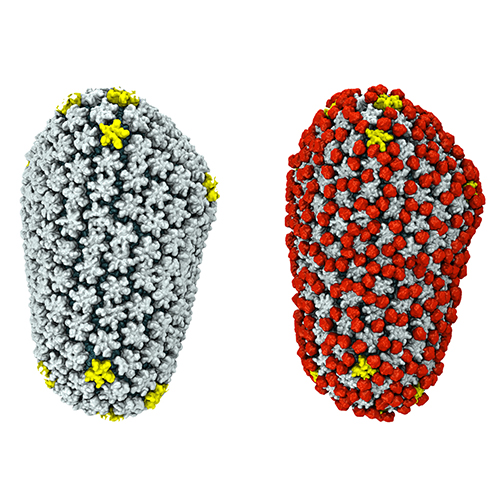 An immature seed of the Arabidopsis plant. The blue spot is a cell that will give rise to the endosperm, the tissue that nourishes the embryo.
Anthrax bacteria being killed by an agent that naturally glows blue when excited by ultraviolet light in the microscope.
A dividing cell of an African globe lily. This is one frame of a time-lapse sequence that shows cell division in progress.
DNA (blue) being pulled apart by microtubules (red) as a cell divides. The blue and red colors are due to the fluorescent label used to dye the sample.
Kidney tissue stained with fluorescent dyes that glow under high intensity light from the microscope.
Cell-like compartments that spontaneously emerge from scrambled frog eggs, with nuclei (blue) from frog sperm.
Cross-section through the worm, C. elegans, revealing various internal structures frozen in time. This image was taken with transmission electron microscopy and labeled afterwards with color to highlight features in the image.
The protein shell, or capsid, that surrounds HIV and is covered in a host protein (red), which allows the virus to evade detection.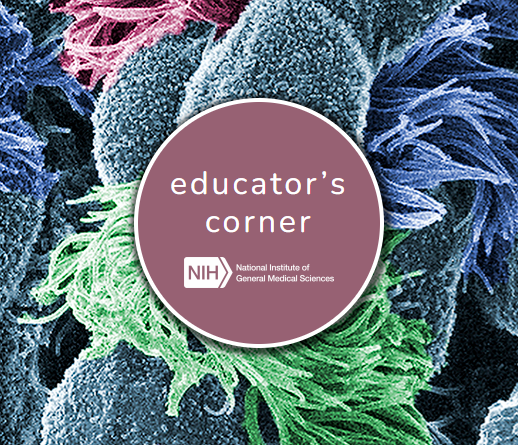 This post is a great supplement to Pathways: The Imaging Issue.
The images in this post were taken using some of the imaging techniques described in Pathways.
Learn more in our Educator's Corner.
Share...