The intricate process of mitosis—a cell splitting into two identical daughter cells—plays a pivotal role in sustaining life. Many scientists study this process to understand what's needed for it to progress normally and why it sometimes goes awry, such as in cancer. During their research, the scientists often create eye-catching images and videos, and we showcase some of those visuals here.
Check out our post Make Like a Cell and Split: Comparing Mitosis and Meiosis for more info on mitosis, and visit our image and video gallery for more examples of mitosis, as well as other scientific photos, illustrations, and videos.
Mitosis Masterpieces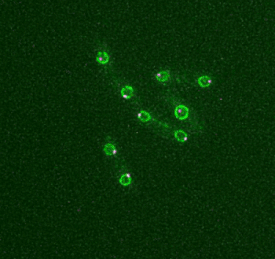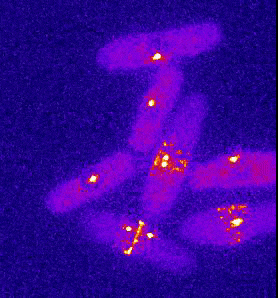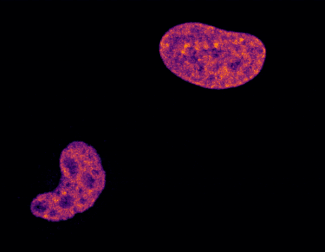 Yeast cells undergo mitosis to multiply. Nuclear envelopes are shown in green, and spindle pole bodies, which help pull apart chromosomes, are shown in magenta.
Microtubules (red) direct chromosomes (blue) to align during mitosis. The scientists who took this image were investigating how the protein Plk1 (green) regulates chromosome alignment in human cells.
Spindle pole bodies (glowing dots) move toward the ends of yeast cells to separate chromosomes during mitosis. Contractile rings (glowing bands) form in cells' middles and constrict to help them split.
This snapshot shows abnormal mitosis in African clawed frog cells. The chromosomes (pink) are being pulled in four directions instead of the usual two by the green fibers.
This time-lapse video shows two cells over 2 hours. The one on the top right goes through mitosis. The one on the bottom left goes through programmed cell death, also known as apoptosis.
Share...