This August marks 10 years of the blog! Throughout the past decade, we've brought you blog posts that explore basic science topics, quiz your knowledge, showcase cool images, and more! Some of our most-read favorites include:
We've also interviewed over a hundred NIGMS-funded scientists about their research, mentorship, and careers. To celebrate 10 years, we went back to two of the first researchers featured on the blog to see what they're up to now.
Exploring Enzymes With Dr. Emily Scott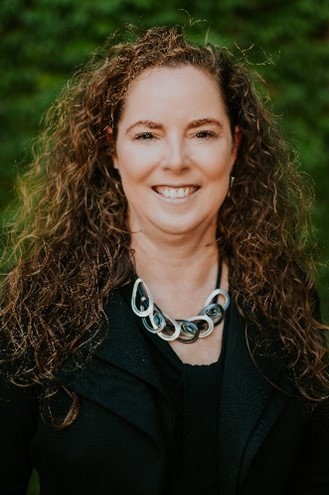 Around the time we first featured Emily Scott, Ph.D., a professor of medicinal chemistry and pharmacology at the University of Michigan in Ann Arbor, she made a switch in her research focus. Her
lab still explores the structures of enzymes called cytochrome P450s (or just P450s), but she transitioned from only looking at those that metabolize medicines to others found in humans that weren't getting as much attention. When she realized that over half of the 57 human P450s didn't have known structures and sometimes even functions, she thought, "That sounds really cool. We can apply our toolset to a diverse set of human P450s that haven't been explored yet."
Dr. Scott and her lab have now determined the structure of several human P450s that were previously unknown. She says that with each new P450 structure her lab publishes, she gets emails from scientists from around the world. "They've been studying these P450 enzymes but haven't been able to do key experiments because of the challenges our work addresses—the protein generation and basic structural and functional characterization," she says. She's excited to see the doors her work opens: "It's great that we can now generate and characterize these P450s, but the next steps are learning more about how they can be targeted to treat diseases."
"This work is quite challenging, but it's fun," Dr. Scott says. "I've always liked learning new things—new drugs, new disease states, new applications." She credits NIGMS funding with providing consistency and continuity for her work, which is a time-consuming undertaking: "Structural biology research with membrane proteins requires a lot of effort to get even one structure and one publication, but that work can lead to so many more things being understood."
Researching RNA With Dr. Rhiju Das
Rhiju Das, Ph.D., is an associate professor of biochemistry at Stanford University in California. When we first spoke with him for the blog, he was exploring the structure and functions of RNA molecules in a very unique way—through a video game called EteRNA, which his lab still works on today. As gamers play, they're actually solving puzzles that Dr. Das says the world's most powerful supercomputers and experts in the field have struggled to answer. While citizen science work like this isn't unique to his system, Dr. Das hooks the gamers-turned-scientists by experimentally synthesizing their best molecules and providing them with feedback on how their designs work in real life. He calls this setup "a virtuous cycle of gameplay and experimental feedback" to improve scientific understanding and design of RNA molecules.
Dr. Das mentions that thanks to stable NIGMS funding through the Maximizing Investigators' Research Award (MIRA), he's been able to get back into the research lab and personally invent new technologies that will allow his lab to scale up the number of RNA designs they can synthesize. If you're interested in designing your own RNA molecule that his lab might synthesize, you can play the game for free on the EteRNA game website.
Dr. Scott's research is supported by NIGMS through grants R01GM130997 and R37GM076343. Dr. Das' research is supported by the NIGMS MIRA program through grant R35GM122579.
Thanks for being an important part of the
Biomedical Beat
blog! We wouldn't be here without you, our readers. Let us know in the comments what your all-time favorite post has been throughout our 10 years, and be sure to
subscribe
so you never miss a new one.
Share...