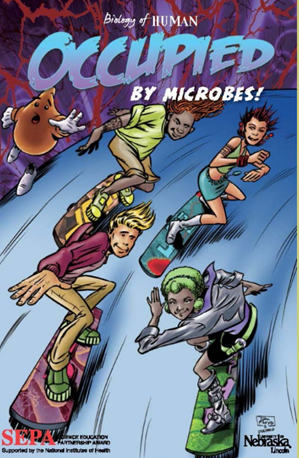 Credit: University of Nebraska, Lincoln.
We have a new Science Education and Partnership Award (SEPA) webpage, featuring free, easy-to-access, SEPA-funded
resources that educators nationwide can use to engage their students in science. The SEPA program supports innovative STEM
and informal science education
projects for pre-kindergarten through grade 12. The program includes tools that teachers, scientists, and parents can use to excite kids about science and research, such as:
Apps
Interactivities
Online books
Curricula and lesson plans
Short movies
Topics include sleep, cells, growth, microbes, healthy lifestyle, genetics, and many other subjects. By encouraging interactive partnerships between health researchers, educators, schools, and other interested organizations, the SEPA program aims to motivate students from underserved communities to consider careers in research and to improve community health literacy.
Explore the SEPA teaching resources webpage for current materials and check back to the webpage for new ones.
Share...