Credit: Murray Foubister.
CC BY-SA 2.0
.
As part of its commitment to cultivate a diverse and inclusive scientific workforce, NIGMS continues to nurture relationships between teaching institutions and American Indian communities nationwide to ignite student interest in biomedical science and encourage research careers. This post highlights one such collaboration between NIGMS-supported centers at Montana State University (MSU) in Bozeman and the Blackfeet Nation, a tribe of nearly 18,000 members that's one of the largest in the United States.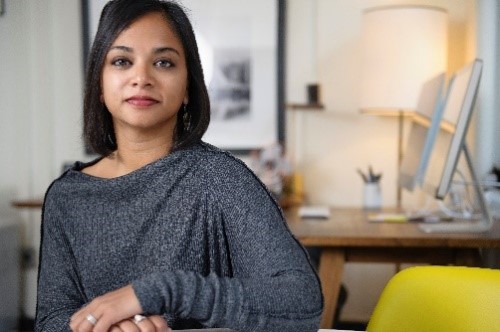 Neha John-Henderson, Ph.D., Montana State University. Credit: Kelly Gotham.
Neha John-Henderson, Ph.D.
, an MSU assistant professor of psychology, first met Blackfeet Community College (BCC) students through Agnieszka Rynda-Apple, Ph.D., an MSU assistant professor of microbiology and immunology who already had a working relationship with the Blackfeet community. For about a year, Drs. John-Henderson and Rynda-Apple visited BCC interns and faculty supervisor Betty Henderson-Matthews monthly to help them interpret data collected for a student-developed project. While completing this project on the link between stress and health on the Blackfeet reservation, the researchers developed relationships with the students and faculty. They listened closely to the students' stories, experiences, and career aspirations.
Continue reading

"NIGMS Centers Build Relationships with Blackfeet Students and Collaborate on Inflammation Research"