To make naturally colorless biological structures easier to study, scientists often use fluorescent tags and other tools to color them. Here, we feature images with purple hues and pair them with questions to test your knowledge of basic science concepts.
Visit our image and video gallery for more scientific photos, illustrations, and videos in all the colors of the rainbow.
Results
Share...
Share...
#1.

In this image, the blue spheres house most of the cells' DNA. What are these spheres called?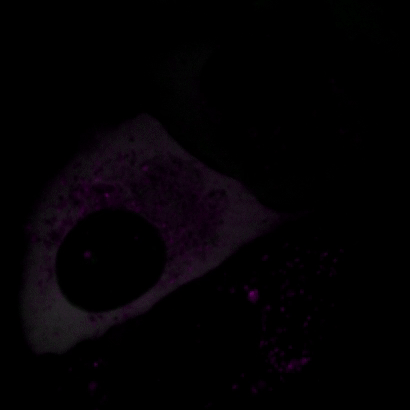 #2.

This video shows a stress response in two cells where two proteins are labeled purple and green. The proteins appear between each cell's membrane and nuclear envelope. What is that part of a cell called?
#3.

The yeast cells in this image with blue lines in their middles are preparing to duplicate their DNA and split in two. What is this process called?
#4.

The purple threads in this image are strong, hollow fibers that provide structural support to cells. What are these fibers called?
#5.

The microscopic roundworms (Caenorhabditis elegans) shown in this image are used by scientists to study basic life processes. What does that make the roundworms?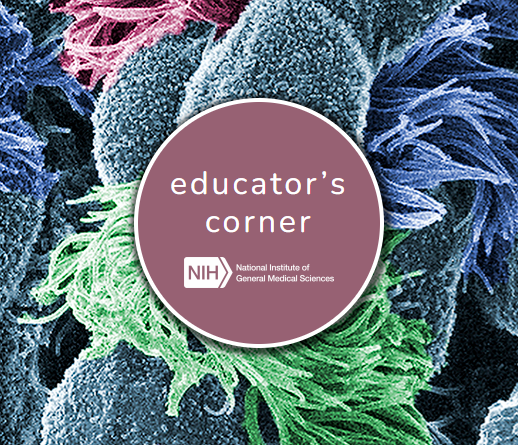 This post is a great supplement to Pathways: The Imaging Issue.
The images in this post were captured using some of the techniques described in Pathways.
Learn more in our Educator's Corner.
Share...