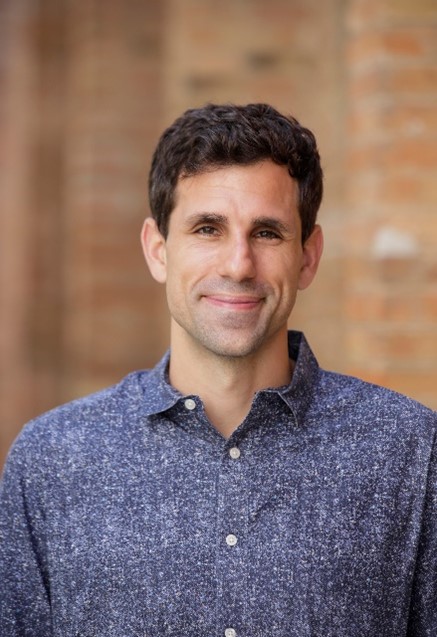 "Science provides adventure and excitement every single day. When you're pushing boundaries, you get to jump into the abyss of new areas. It can be scary, but it's an incredible opportunity to try to improve our world and people's lives," says César de la Fuente, Ph.D., a Presidential Assistant Professor in the Perelman School of Medicine and School of Engineering and Applied Science at the University of Pennsylvania, Philadelphia. Our interview with Dr. de la Fuente highlights his journey of becoming a scientist and his research using artificial intelligence to discover new drugs.
Q: How did you first become interested in science?
A: I've always been fascinated by the world around me. I grew up in a town in northwest Spain, right on the Atlantic Ocean. As a kid, I would go to the beach to investigate marine organisms and bring home all sorts of different fish to study. My mom wasn't too happy about that! We're all born scientists, but we tend to lose that curiosity as we enter adulthood. The key is to not lose our ability to learn every day.
Q: How did you become a scientist?
A: My career has been an extension of that curiosity I had as a kid, that passion for learning how the world works and trying to create new things. I think that's what took me to different countries and different places. I studied microbiology and immunology at the University of British Columbia during my Ph.D. work. I was using peptide engineering to try to develop new drug molecules, but it was all trial and error and not very systematic or programmable.
I began thinking that it seemed like the right moment in time, with continually increasing computing power, to try to use machine learning to discover new drugs. Computers could do the trial and error for us in a much faster way than we ever could. I went to Massachusetts Institute of Technology (MIT) for my postdoctoral research because, at the time, it was the mecca for computational biology and chemistry. My colleagues and I published a paper describing, to my knowledge, the first antibiotic designed by a computer capable of treating bacterial infection in a mouse model, which helped launch the field of artificial intelligence for antibiotic discovery.
I've always been driven by wanting to learn and that's what's guided me through this journey. Now I'm at the University of Pennsylvania, and NIGMS has been instrumental in my career. The NIGMS Maximizing Investigators' Research Award (MIRA) was my first big grant, a huge stress-reliever, and an inflection point for me as a researcher. It made me think, "Wow, I can do this."
Q: What challenges have you faced in your career path?
A: I didn't really have a mentor that told me, "These are your choices, and this is what you should do." Instead, I had to try a lot of different things. For example, I wasn't ready to commit to a specific place for the time it would take to earn a Ph.D., but I knew I needed money and wanted to do science. I applied for a master's degree in Canada because it's one of the few countries that gives you a stipend for a master's degree. I didn't have a Plan B or C like most kids nowadays—which is a lot smarter! I just applied and said, "Let's see what happens," and thankfully I got in. Then, I quickly transitioned into the Ph.D. program. I was very lucky.
When I moved to Canada, I didn't speak English very well, so I had to learn the language. I also had to learn the different cultures and adjust to new environments with each move I made. I think it helped build character, resiliency, and persistence, which serves me very well in my scientific work.
Another challenge is just learning how to do science and dealing with the fact that most experiments don't work. Rather than seeing this as a negative, you have to shift your mindset to understand that you're actually learning. I try to convey this to my trainees—that there's no such thing as failure in science. We're always learning.
Q: What do you research in your lab?
A: In my lab, we're interested in combining human and machine intelligence to try to develop life-saving medicines. Specifically, we focus on infectious diseases and antibiotics. My group is a collaborative team of postdoctoral researchers, graduate and undergraduate students, and staff members who come not only from different countries and different backgrounds, but also from different disciplines. We have chemists, physicists, computer scientists, bioengineers, and microbiologists all working to solve some major issues—antibiotic resistance, COVID-19, drug discovery. We're also fortunate to be working with collaborators from all around the world. These big problems require many minds that think differently working together.
We want to develop life-saving medicine designed on the computer with minimal human intervention. We're currently working to develop antibiotics. We've trained a computer to innovate and create new molecules in search of new antibiotics. We've synthesized some of these molecules, and they were effective antibiotics when tested against bacteria in cell culture and in mice. My team also produced algorithms to perform the first proteome-wide search of the human body, which has led to thousands of new potential antibiotics. Using artificial intelligence for antibiotic discovery is in its infancy, and we're excited for the future.
Another project we've been working on is developing low-cost diagnostics for COVID-19 and other infections, motivated by the huge health inequities that we're experiencing in our world. We try to create technologies that are deployable in low research settings and developing countries.
Q: What are your hopes for the future of research?
A: My ultimate goal for my own research is to use science and engineering to help others. I'm hoping to not just publish papers but to translate the things we do in the lab into the real world so they can touch people and save lives—or at least improve lives and reduce suffering. I get letters all the time from patients or family members of patients in the hospital with infections that can't be treated, and I respond to every single one of them. I think it's a very important reminder that we're working on real problems that are actually killing hundreds of thousands of people around the world every year. Without new, effective treatments, drug-resistant infections are predicted to kill 10 million people each year by 2050. I think it's important to keep that in mind every single day—that's what fuels me.
And as a scientific community, we need to get kids thinking about being scientists and engineers—especially women and underrepresented minorities—by being mentors. It's important for them to have role models to see that they have a path forward. Some science and engineering departments still don't have women faculty, and it's time to change that. When you don't see anybody like you in a position, it's hard to envision yourself getting there, so we all have to work together to change this landscape and make it more accessible.
Q: What advice would you give students who are interested in pursuing a career in science?
A: I don't know that there are any words I can say that are more powerful than what they've seen and experienced in their own lives living through COVID-19. They've already seen the power and impact of science with the development of vaccines and the mRNA technology that's saved millions of lives. But when students come to me for career advice, I try to focus them on their goals. You can spend so much time doing all these other things that aren't relevant to your goals, and it's important to stay focused on what you want to do.
Dr. de la Fuente's research is supported by NIGMS grant R35GM138201.
Share...